In our society, we observe that every profession has a specific place and respect in the society and society gives them value according to their importance. For example, doctors deal with patients by advising the medicine. Engineers make structures and bankers support for financial issues. But, we cannot ignore the role of teachers as it is superior from all. This profession is known as the Nobel in every society. The teaching job needs immense responsibility as compared to any other profession.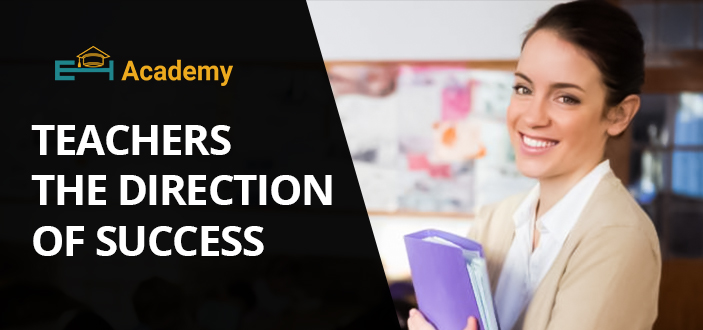 Almost in every society, teachers are considered as the essential part of life because they deliver direction, information and right path to the pupil career. A teacher is the person who motivates and inspires the student to strive for greatness, give shape to upcoming life and cultivates their capacity.
It is well-known for everyone that "Even a diamond is a piece of coal without the person who carves it."
Though diamond has extreme significance in the world. If a person is not carving and cutting it, then it is just a piece of stone. In the same way, many students have the capability to do something creative and it is the teacher who identify the talent and put them in the right way.
A good teacher can have an optimistic influence on the career path of a student. A good counselor can inspire the student at every point of complications in the world.
As we know that the education field is different from other fields. It has broadened its horizon in the last few decades. Teachers equipped students in many fields such as commerce, arts, hotel management, fashion and technology and many other IT and Networking related fields. In every field, the only thing that is mutual is the teacher, who is there for showing the right path to us all the time.
Teachers care about you without any discrimination and they look after the students same as parents do. They empower you with the decision making that later helps you to evaluate the direction of your life. Even modern students are blessed with the innovation of the internet as now they connect with teachers across the borders. Even there are numerous eLearning platforms where students can develop their skills within a short span of time.
The distance learning has changed the dynamics of education as the traditional classroom has converted to a virtual learning environment where everyone can enter with ease. Even the courses are designed by considering the learning capacity of students and students can skip any specific part of courses and repeat any specific part multiple times. Although there are so many internet platforms that are offering online courses but, EH Academy is known as the reliable sources that are established with the collaboration with highly qualified and experience teachers.