What is happening in the cybersecurity world? This is a million dollar question nowadays. People want to know the stats, study, and surveys that are indicating the actual level of cybersecurity. To let you understand with ease, we tried to figure out the interesting numbers that will give you an idea about the current situation of cybersecurity.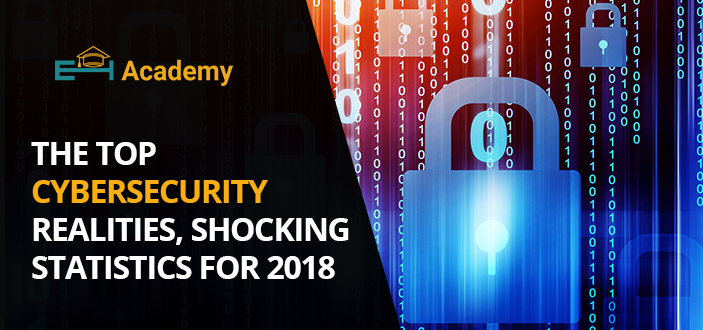 A Study indicates that program like Ransomware (which is a form of malicious software or malware that, once it's taken over your PC, threatens you with harm) encrypt your files and then attackers demand for payment in order to again make your PC correct as before. On the year 2017, this was the most discussed topic but in the same year, and at the same time, the actual rates of malware infection began to drop around the mid of 2017 even by December 2017 it represented only about 10 percent of impurities.
Ransomware & crypto-mining
The way Ransomware was decreased, it shows that cybercriminals have changed their ways of crime and they got to know that there are other several easiest way to attack your PCs and demand for easy money. They started to attack using other ways without letting you know. The new way of cyber-attack became possible because of prompt association with crypto-mining even this, 90 percent of all remote code execution attacks were linked with crypto-mining by early 2018.
Email – Another threat
Even in the year 2018, email is still known as the easy way for cyber-attacks. When people click on any embedded link given on email or find the attachment, then there are chances of treats as hidden malware can easily be integrated into your system just by single click.
Even almost in every organization, the specialists stop their staff to click any unknown link and ignore the old attachment but still, there are incidents being reported where employees lost their data just because of ignoring the security precautionary measures. According to Verizon's 2018, the investigation reported that around 92 percent of malware is integrated with people's PC just through email. Hence sufficient cybersecurity training has become an essential part of every organization.
By early 2018, it was also observed there is a vast increase in email malware which is integrated via phishing attacks. Even out of 1300 IT and cybersecurity specialist, 56 percent decision makers said that phishing attacks are the top cybersecurity threat and risk for users.
To prevent yourself from malware and other security threats, EH-Academy is providing various useful and demanding courses that provide you the complete guideline for designing your security system and take all precautionary measures to protect your business.