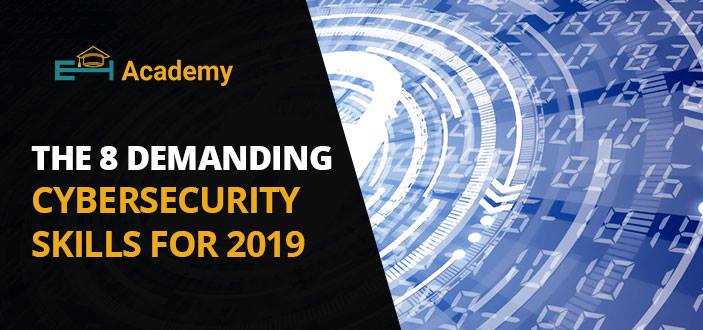 The demand for cybersecurity professionals has become an essential part of all the modern organizations. Due to the lack of expertise and insufficient skills, companies are unable to find and locate the suitable candidates for this field. If you want to start your career in cybersecurity and have the ability to get advantage from this opportunity then you must increase your expertise and build the right skills.
The main issue is, technology is reshaping itself with the new innovations hence a cybersecurity professional must have to be active and updated with the new sets of technology. This article will help you to take a look at required cybersecurity skills for 2019.
DevSecOps
Although it seems to be a new term in IT but still it is catching on because of its usefulness. It deals with the security elements and reduce the chances of integration of vulnerabilities and improves the security system measures by getting the required function active and involved. The core activities of cybersecurity get automated and safely controlled with the help of DevSecops. Hence you should not miss out the chance to develop this skill.
Internet Of Things (IOT)
Although people understand the importance of "internet of things" (IOT) but still security loopholes exist. The cybercriminals get advantages of such loopholes and also they try to exploit the gaps. Therefore, you must need to develop your skills in IOT in order to safe interconnected network and devices. With IOT practices being adopted by numerous industries, from agriculture to commercial, management to energy, picking up strong IoT security skills can aid you seriously in the coming years.
Vulnerability Valuation
In the modern organization, a large amount of big data is used and transferred from one device to another. Data continues to increase in value hence you must need to apply new rules and regulations to safe data effectively. In modern devices, all the data gathered by manufacturers, businesses, and banks contain personally identifiable data that can also be used for malicious activities, like financial fraud and identity theft etc. To secure your data on regular basis, you need to continue with vulnerability assessment.
Customer Services
In many organizations, the IT section requires a vast and energetic number of people working in tandem to fulfill tasks and meet necessities. These teams, including cybersecurity, must possess the customer service skills as there is a persistent need to communicate with the organizations' internal staff or other partners, clients, and co-workers.
Artificial intelligence & Machine Learning
Modern technology has minimized the involvement of human. The same rule applies for cybersecurity professional. You must have sufficient skills to use machine learning and artificial intelligence to identify new loopholes and weaknesses and averting malicious botnet or Ransomware attacks.
Interference detection and penetration testing
This is also a requirement of modern the business world. You must design a constant intrusion detection and prompt penetration testing to stay alert for vulnerabilities in existing cybersecurity measures. It will also help you to take precautionary measures so that you can prevent the chances of unwanted threats. Also, Intrusion detection skills recognize apparently dangerous activity before it grows in extent and causes a breach.
Cloud Security
Nowadays, organizations take cloud storage services. Due to huge amount of data and other transaction including unauthorized access, they are unable to keep their data secure from harm. Therefore, you must have the ability to secure the cloud network because once the cloud is kept secure, businesses enjoy secrecy and security, encrypted data, and confidentiality.
Malware Defense
Organizations including small enterprises never want their personal information and privacy to be leaked on the internet. Numerous incidents are observed where companies lost their precious data and brand perception after cyber-attack. Therefore, you must have the skills to handle such situations. In order to understand the need of the modern world, EH Academy offers the all-time best "Complete Ethical Hacking Bundle". This bundle is well-designed and equipped with modern techniques of ethical hacking.