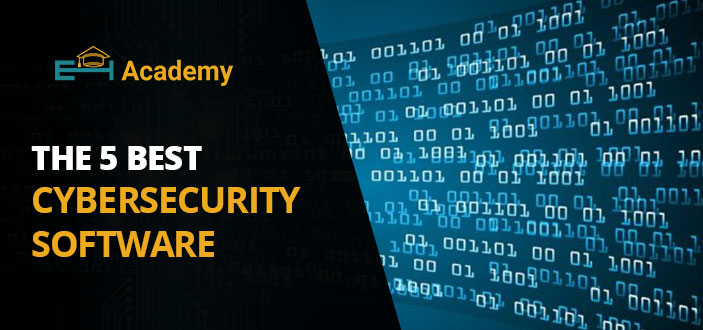 Cybersecurity issues are increasing day by day due to insufficient safety measures. Because of this situation, threats are continuously evolving. The issue persists because once a problem is solved, another issue starts scaring. The best and competitive defense system have to keep an eye on security system most of the time or use effective artificial intelligence to manage.
In this article, we look into the newest cybersecurity products/software from the top category and review the useful impact of it. Also, we try to figure out how cutting-edge cybersecurity software deals against the newest threats, hopefully helping you to make good technology buying decisions.
Each software reviews were initially tested in the local test environment and also the services were measured within a production environment provided by the vendor.
1) Balbix – Best for Vulnerability Management
Balbix has proved itself as a better software for cybersecurity. It has the ability to detect and analyze vulnerable existing in a system and network. Cybersecurity professionals can get support from this software for measuring the kinds of data, how many users interact with it and other important factors that may cause of inconvenience for your working framework. Then it matches each vulnerability with potentials threat feed and forecasts the probability of an upcoming breach.
2) Blu Vector – Best for Network Security
The primary job of cybersecurity professional is to maintain a secure network. Blu Vector is considered as the best software for securing your network by detecting the loopholes. It hunts the potential threats and performs as per the machine speed. Also, it has the machine learning capabilities, so it works smarter. Moreover, it has the ability to learn the depth of each network and implement security measures into it. Its algorithm detection system has the sense to secure the network environment.
3) Confense Triage – Phishing defense
Confense Triange integrates almost every corporate email system and helps users to generate reports for suspected phishing. Triage is still developing, but even now characterizes one of the most advanced defenses against phishing. Therefore, it got the distinctive position among other software. It deploys as an on-premises virtual appliance that is used to protect the system.
4) Bricata – Best for Intrusion detection
Bricata is popular among the cybersecurity professionals. It has the ability to offer advanced IPS/IDS defense system including multiple detection engines that make your network secure from harm. It is considered as a core because of the ability of to launching threat hunts based system.
5) Cloud Defender – Best for cloud security
This software is made with the advancement of cloud technology. This software provides the user-friendly tools that support local cybersecurity professional to inspect and monitor their cloud security system. it highlights the potential threats. The best thing is, it can also be used in SaaS model and holding the advanced cybersecurity functions.
Before using the above mentioned all 5 software, you just need to have sufficient knowledge and expertise in cybersecurity. In order to learn more, enroll the best courses that are offered by EH Academy. Some effective courses are formed in a bundle so that you can get complete knowledge of the key topics, like penetration testing, ethical hacking, networking and much more.