As cyber criminals are advancing technologically and frequently distributing malicious codes to computer across the world, their community is rapidly growing and the trend expected to rise in the future. According to a report by Sophos Labs, cyber criminals are hacking into around 30,000 new websites every day to distribute malicious code.
To fight against this devastating situation, Computer Hacking Forensics Investigator CHFI is the certification that most employers are seeking. Nobody wants their organization to become victim of any cyber-attack. Leveraging employee's skills in combating and preventing cyber-attack is the only key to survive these days.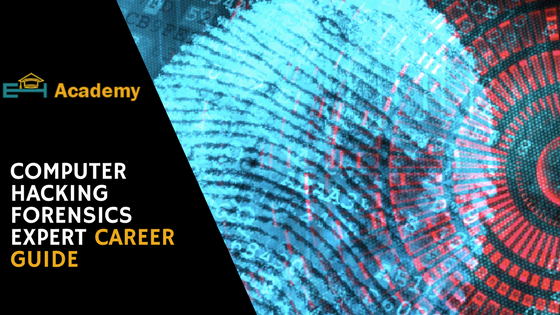 EC-Council, a well known security related certification provider grants CHFI certification, which is quite extensive and complete certification course that allows professionals in detecting hacker attack, using special methods of extracting facts and evidences, reporting the crime, and conducting audits and puts necessary systems in place to prevent future attack.
Moreover, it also helps experts to draw together skills and knowledge in specific security regulations of computer forensics including Password Cracking Concepts, log capturing tools, wireless attacks, network traffic, Access Data FTK and much more.
Jobs:
The CHFI certification holder can start his career from entry level position that includes information security analyst and forensic computer analyst. The average minimum salaries for both positions are $53,717 and $37,340. However, the mid and senior level position includes Security Engineer, Information Security Engineer, and Information technology IT director.
The CHFI certification is for professionals from following backgrounds and career levels:
IT managers
Law enforcement personnel
e-Business Security professionals
Legal professionals
Systems administrators
Insurance, Banking, and other professionals
Government agencies
Defense and Military personnel
Salary:
According to Pay Scale, $85,000 to $120,000 is the average salary for a CHFI certified professional. However, experienced candidates capable of handling complex projects successfully and have been working in the field for over 5 years can expect higher salary packages. The benefit also varies with the company's type and specialty.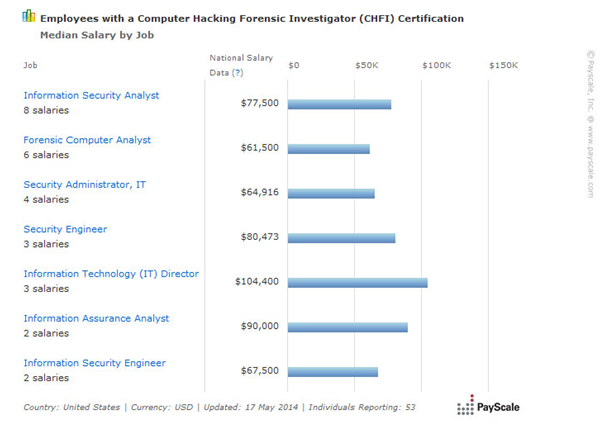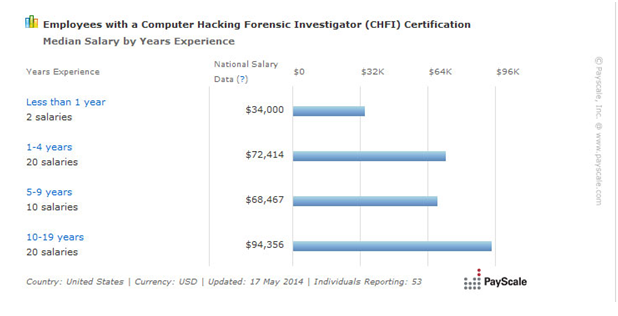 Now a day, many organizations hunt for certified forensics expert for managing diversified subdivision of cyber security including investigating cyber crime, evaluating digital evidence, securing and evaluating electronic crime scene, recovering deleted files, using techniques like Steganalysis, log management, and investigation of email crime.
The main prominence of CHFI certification is on securing maintaining and analyzing computer forensics evidence using analytical techniques, forensics tools and various other procedures. The aim is to facilitate certified professionals to apply various computer investigation and analysis techniques for determining potential legal evidence.