The rapidly rising need for physical space, high energy costs and especially the ideology that we can have a better economy and technological harnessing idle resources to work with, has initiated an idea to have something revolutionary to address all the future problems. Here, cloud is the best solution for business that provides us with the feasibility to access our data from anywhere, on any device at anytime. Moreover, there are many more that cloud is offering us and making us think to consider adapting clouds for our business solutions.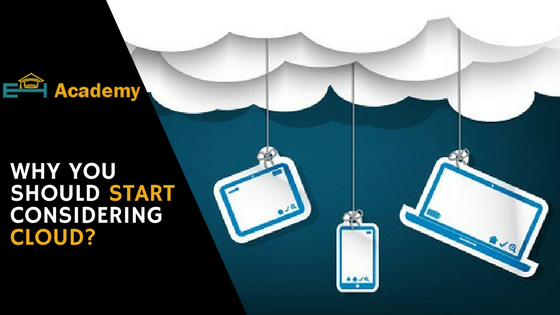 Here are some reasons to run your entire business in the cloud:
Saving Cost:
Cutting down on the cost has considerable significance for any organization. Many cloud service providers are offering enhanced computing power at low cost and making their profit from huge economies of scale. Moreover, cloud computing provides its services as a pay-as-you-use model that entails the service providers to charge for only the services that are actually used thereby facilitating cost-savings.
Integration:
As organizations are frequently looking for integrated solutions and eliminating the traditional applications approach, cloud serves as the best solution by delivering a universal platform to integrate various multitudes of services such as infrastructure services, management, data, identity and development.
User Control:
Over the years, the BYOD model has emerged and with escalating propagation of this development, IT departments are finding it complicated to control the compliance and security concerns. As organizations have moved beyond to their data centers, cross-cloud validation has developed into essential aspect of IT industry. Moreover, the cloud computing also allows a Single Sign-on (SSO) thereby facilitating a single environment for the IT department to administer credentials and user accounts across a huge number of user experiences and devices.
Security:
Security is the major concern for many organizations to adapt cloud computing systems. However, as time passed, CIOs have begun to realize that these concerns were actually lack of sufficient expertise and misguide from social reviews. While, cloud providers are actually providing higher levels of security and data integrity to address future technologies and data needs, thereby offering enhanced levels of security for sensitive enterprise data.
Increased Collaboration:
Cloud computing enables employees situated in various locations to collaborate easily. By providing simultaneous syncing, working and sharing documents and records in real time, cloud computing helps increase the collaboration and efficiency of employees.
These are the common reasons that many professionals are enhancing their skills to meet this new future industry. The benefits that Cloud computing systems are providing are revolutionary and there is no doubt that this technology is the future of IT industry. So, to address the growing requirement of cloud systems around the globe has also raised a green flag for developers and Cloud experts to earn some good money. If you are thinking to move in this hot field of cloud computing, you should learn how things work and go for some certification to become an expert.