Today, most of the businesses and personal information worldwide migrated to digital form on open and globally interconnected technology platforms. As that happens, the risks from cyberattacks become increasingly daunting. Criminals pursue financial gain through fraud and identity theft and competitors steal intellectual property or disrupt business to grab advantage.
It's not surprising that cyber crime is continuously rising and in 2017, the results are far estonishing then was expected. Here are some statistics and predictions that what's in store for the next five years for cyber security:
Cyber Crime Damage Costs to hit $6 trillion annually by 2021

:

Every day we hear news of different breaches, exploits and ransomware cases that cost's millions to victim. Such successful attacks at higher rate have made the cyber security community and major media to think and focus on cyber security at its earliest to prevent being victimized. It is largely concurred on the prediction that cyber crime damages will cost the world $6 trillion annually by 2021, up from $3 trillion just a year ago. "Cyber theft is the fastest growing crime in the United States by far" said U.S. President Donald Trump.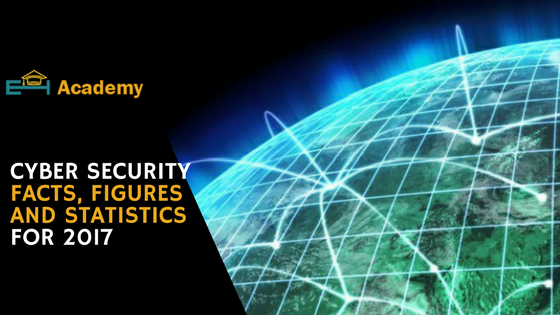 Cybersecurity Spending to Exceed $1 Trillion from 2017 to 2021
According to Gartner, due to the rise in cyber security incidents, the global community is spending more than $80 billion on products and services in 2016. It's not apparent if that comprises an accounting of IoT device protection and total end user spending on security. It is expected that the global spending on cyber security products and services will exceed to $1 trillion over the next five years, from 2017 to 2021.
Cyber Crime will Rise to More Than triple the Cyber Security Workforce Shortage

:

The cybercrime will rapidly grow and exceed the number of the unfilled jobs and the unfilled jobs are expected to reach 3.5 million by 2021. As, all IT position serves as a cybersecurity position now, every IT employee needs to be concerned with protecting apps, data, devices, infrastructure and people. The cybersecurity professional shortage is even worse than what the jobs numbers suggest and needed to be addressed as soon as possible.
Global ransomware damage costs are predicted to exceed $5 billion in 2017

:

From around $325 million in 2015, the ransomware cost to global community is expected to rise 15 times in two years, making is even worse than really expected. Ransomware attacks on healthcare industry will quadruple by 2020. According to Microsoft, by 2020 there will be around 4 billion people online, twice the number that are online now, generating more possibilities to spread more ransom attacks.

Cyber security is the growing concern around the globe and the global community is working hard to take control on such devastating concern about user's privacy and information security. However, we must also cooperate with the policies defined by the law enforcement in order to help in preventing any breach.