Cyber security is considered as a "Dark Art" and people don't need to learn only, but are required to involve and dedicate their time for self directed learning. Nobody would get to know how to break into a computer system unless they were going to do so. This is where danger lies. There is a thin line between a Hacker and Ethical Hacker. The Ethical Hacker works for an organization to assess their system against bugs and vulnerabilities, while Hacker tends to harm you system by exploiting those vulnerabilities.
For Ethical Hackers, Certified Ethical Hacker is a certification that they should obtain. It's a type of license and authentication that you are skilled enough to assess the computer system's security by using penetration testing techniques for the betterment of organization. The ethical hacking involves systematically attempts to penetrate a computer system or network on behalf of its owners for the purpose of finding security vulnerabilities that a malicious hacker could potentially exploit.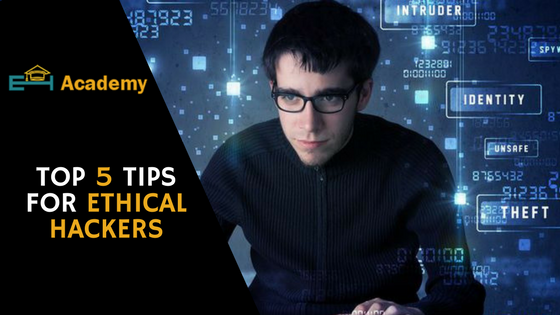 In this rapidly evolving cyber world, every business requires protection for its information systems, and for some sectors such as financial services, healthcare and government, information security is a sensitive requirement. For assuring security in an organization, the companies hire ethical hacker to assess their system's security and enhance their protection from cyber criminals.
To become a professional ethical hacker you require self motivation, dedicated learning and formal certification in cyber security interest. Here are some tips to help you out with getting started as a ethical hacker:
Get Certified
Try to obtain certification from well known institute or certification provider. Nobody hires an employee in practical field without relevant certification. It will get you recognized by multinational organizations and to further grow in field. For ethical hacking the Certified Ethical Hacking CEH certification from EC Council is the most basic and relevant certification.
Get Hands on Experience on Tools
As cyber security field entirely rely on practical demonstration of skills, it is optional to get concrete experience with the knowledge of different security related hacking tools and techniques. It will also aid in penetration testing processes.
Attend Trainings
In every field the most essential step is to attend recognized trainings and sessions. But in the field of cyber security it's like a routine practice to attend cyber security training to remain updated to latest tools and field updates so that one can enhance his skills to work more effectively.
Gain Experience
Gaining experience is the most critical part in this field that can help you in professional growth. Without enough experience it's hard for employer to believe your ability to serve as a ethical hacker. Certification alone is nothing; you must have enough experience to pursue good future.
Get Specialized and Go For More Certifications
CEH certification is not the last step to the cyber security career one should work hard to attain more certification to grow further in field. It is recommended to look forward for CISSP certification or at least attend CISSP trainings after becoming certified ethical hacker.
By following these common tips, you can easily start as an ethical hacker. However, it is always recommended to stay focused and motivated towards gaining more practical experience and certifications for effective professional growth.