Exclusive
Sale
Become Expert in Linux from Scratch to Advanced
Become the master of Linux by understanding the fundamentals of the Linux operating system
Verifiable Certificate of Completion
7 Courses
200+ Hours Duration
30 Days Money Back Guarantee
34901 student Enrolled
Get your certificate
Download your personal certificate upon completion of this course.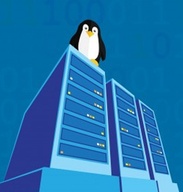 Linux Server Setup Essentials
Suitable for beginning system administrators with zero experience in Linux administration. Through this course of 46 lectures will be adding more regularly you'll learn all of the fundamentals of web server administration, and gain experience in setting up Linux server OS and LAMP stack. Each chapter is packed with step-by-step guides which will put your new learned skills into practical use immediately.You will start with choosing the right platform for your server. Then you will install Linux OS to the server and set up the LAMP stack. After that you will configure multiple Apache virtual hosts and Nginx Server Blocks, create your first MySQL / Maria DB user and database, and finally you will install WordPress to your new server.
Learning Windows and Linux with their Security Features
This Linux Security course is for amateurs and moderate level users who need to build up a solid establishment in operating systems, to be specific, Windows and Linux. The class is intended to give attention to practical ideas and methods alongside security ideas. Regardless of whether you will probably be a software developer, web developer, system administrator, information security tester, or to improve your general computing skills; you will profit extraordinarily by building up a solid range of abilities in working frameworks.
Hacking WiFi using Kali Linux
In this Wi-Fi hacking with kali Linux course you may learn hack and protect different Wi-Fi security system like WPA, WEP and WPA2. In this course we are going to see History of Wi-Fi and its vulnerability, setting up condition for penetration testing. 4 other ways to put in and use kali Linux each of the 4 in detail, fundamental Linux commands, and special command associated with hacking, WPA and WPA 2 hacking with reaver and its counter measure, hacking WEP protected Wi-Fi and its counter measure, hacking router admin panel with hydra, hacking with WPA with word reference, hacking Wi-Fi secret key with key logger, changing MAC address, removing device from you Wi-Fi, changing transmit power and some more, course is updated on every day with new videos.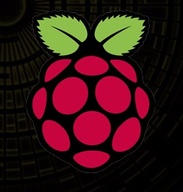 Raspberry Pi with Kali Linux to Hack the Wireless Network
This course covers practical aspects of penetration testing using the Raspberry Pi integrated with Kali Linux. It also supported by the theory behind each attack. Before starting with penetration testing, we will first discuss and learn how to set up a lab and install all the required software to get started with penetration testing. After that we will move further to the working of wireless networks and discuss about how these can be exploited by hackers. This course is designed to take you from a beginner to a more advanced level. By the end of this course, you will be proficient to identify the hacking attacks against your network and take the essential steps to defend it. All the attacks discussed in this course are launched against real devices in my lab. Moreover, we will refer the same tools that are being used by attackers to safeguard our network.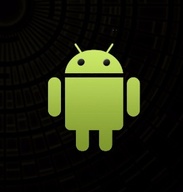 Hacking Android Devices using Kali Linux
Most of today Ethical Hacking and Penetration testing courses are focusing on how to compromise computers with Windows and Linux platform while right now most peoples are keeping all their critical data Emails, Contacts, SMS, Personnel files on Smart phones and tablet that use different platform like Android and doesn't have the same layers of security like PC's and accordingly peoples may think that their data is safe because they have an Anti Virus and Firewall on their computers while the true is that all the data is replicated on their smart phone or another android devices that is very easy to compromise.
Complete Linux Training Course to Get Your Dream IT Job 2019
The Linux Professional Institute LPI has built up its LPI-1 certification as an introductory certification for individuals who need to enter careers including Linux. The exam is intended to certify that has the abilities necessary to install, troubleshoot and operate a Linux system and knows about Linux-particular concepts and basic hardware. With this whole guideline you'll instantly begin to move towards getting your Linux LPIC-1 certification.
Complete Guide to Linux LPIC -1 Certification
The purpose of this course is to assist you pass the LPIC-1 exams 101 and 102. Since these exams cover fundamental Linux installation, maintenance, configuration, applications, security, and networking, those are the points that are emphasized in this book. You will learn enough to get a Linux system up and to configure it for numerous regular tasks. This course is specially designed for students, a simple guide to follow to prepare for the certification exam, Linux LPIC-1 101-102. The course is meant with the requirements of Linux professionals in mind. LPIC-1 is a basic certification for those people who need to enter careers involving Linux.
Why you Should NOT Miss this Offer?
Certificate
Course completion certificate will be provided after successful completion.
Lifetime Access
Access all Facebook, Google, Paid Ads, Social Media, Digital Marketing And Programming Courses
Guaranteed Career Growth
Reshaping The ELearning Landscape By Bringing
Practical Exercises
Learn by doing with real world challenges. Each course comes with practical approach.
Computer Forensics course is good covered up essentially content the core of Computer Forensic Investigator, it is not just composed on theory but good practical examples are also given to gain the real world touch. I Definitely recommend this course to everyone.

Edy Susanto
Interesting introduction to the forensics, with excellent approach and very good content.

Fernando Marinho
Enjoyed the courses here, EH Academy is a wonderful place for the IT students and professionals. I got my certificate too and it helped me to get growth at my work place

Rhys George
I'm very glad to be apart of this big World Wide Team Ehacking is the Best."

Dieumeri Balume Messy
Amazing bundles ever I am already in and very satisfied with this offer.

Noor Al-Badri
I enrolled in this course recently for $35 and I found very useful. Everything has been covered and life time access is the coolest part.

Prabhu Raj