Your Instructor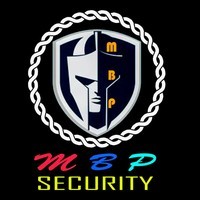 MBP Security is leading provider of Security training & New Hacking technologies. We basically focus on the tools and techniques for testing the Security of all the applications of Mobile & Desktop including Android, IOS, Windows etc.
MBP security has created a number of courses by 4 experienced Developers/Researcher. Instructors also give you some awesome knowledge about programming basics. For our tremendous social activities we like to begin our work with solving real world problems, mainly to secure the world from dangerous hackers. We're passionate about helping beginners to enjoy the new technologies!
Now we are proud to share our knowledge online. experts have created courses from Beginner to Advanced level.
Instructors of our courses are well known in the world of computer systems security.
Our Goal:
* Our mission is to make ethical hacking and Security accessible.
* we help who became ethical hacker or Pentester easily master any subject and achieve their career goals.
* We believe that everyone has the right to an affordable, quality ethical hacking and Security
* A Team of skilled engineers seeking to deliver high quality engineering content including courses, articles, lessons and online support for all of ethical hacker, and all