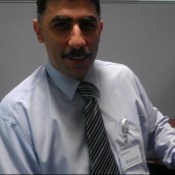 Mohamed Atef
Reliable and fast internet connection-- Wireless networking card--
Different kinds of foot-printing, foot-printing tools, and countermeasures-- System checking strategies and filtering countermeasures-- Specification strategies and identification countermeasures-- Framework hacking approach, steganography, steganalysis attacks, and covering tracks-- Different kinds of penetration testing, security review and system testing guide--
This is the universe's most progressive ethical hacking course with 18 of the most current security spaces any ethical hacker will ever need to know when they are intending to amplify the data security stance of their association. In 18 comprehensive modules, the course covers more than 270 assault advances, regularly utilized by programmers.
The objective of this course is to enable you to ace a moral hacking technique that can be utilized as a part of an penetration testing or email hacking circumstance. At the end of the course, you will have ethical hacking skills that are exceptionally popular, and also the all-around perceived Certified Ethical Hacker Certification. This course sets you up for EC-Council Certified Ethical Hacker CEH exam.
In the course, you will learn:
Key issues tormenting the data security world, occurrence administration process, and entrance testing
Different kinds of foot-printing, foot-printing tools, and countermeasures
System checking strategies and filtering countermeasures
Specification strategies and identification countermeasures
Framework hacking approach, steganography, steganalysis attacks, and covering tracks
Diverse sorts of Trojans, Trojan examination, and Trojan countermeasures
Working on infections, infection investigation, PC worms, malware examination system, and countermeasures
Packet sniffing procedures and how to safeguard against sniffing
Social Engineering systems, distinguish robbery, and social building countermeasures
DoS/DDoS assault systems, botnets, DDoS assault instruments, and DoS/DDoS countermeasures
Session capturing procedures and countermeasures
Diverse kinds of webserver attacks, assault approach, and countermeasures
SQL infusion assaults and infusion location devices
Wi-Fi Hacking, remote Encryption, remote hacking approach, remote hacking devices, and wi-fi security apparatuses
Portable stage assault vector, android vulnerabilities, jailbreaking iOS, windows telephone 8 vulnerabilities, versatile security rules, and instruments
Firewall, IDS and honeypot avoidance methods, avoidance instruments, and countermeasures
Different distributed computing ideas, dangers, assaults, and security procedures and instruments
Diverse sorts of cryptography figures, Public Key Infrastructure (PKI), cryptography assaults, and cryptanalysis apparatuses
Different kinds of penetration testing, security review, powerlessness evaluation, and system testing guide
Make This Investment in Yourself
In the event that you need to do energizing work and appreciate the compensations that ethical hacking make, at that point, this is the course for you!
Take this course turn into a confirmed moral programmer!
Course Curriculum


Introduction

Available in days

days after you enroll

Build your lab

Available in days

days after you enroll

Get Familiar with Kali Linux

Available in days

days after you enroll
Your Instructor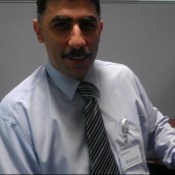 ICT Consultant and certified instructor with more than 20 years of experience deliver professional and academic courses and 2 books published.
Certified Information System Security Professional (CISSP) ID #517943
Microsoft Certified Trainer (MCT) ID #3022752
EC Council Certified Instructor (CEI) ID #ECC51750391761
CEH: Certified Ethical Hacking ID #ECC64515022319
Certified Cisco System Instructor (CCSI)
Microsoft Certified System Engineer (MCSE)
Microsoft Certified IT Professional (Windows Server Administration 2008)
CompTIA Certified (Network +)
CompTIA Certified (Server +)
CompTIA Certified (Linux +)
CompTIA Certified (Security +)
Cisco Certified Network Associate (CCNA)ID #CSCO11273248
Cisco Certified Network Professional (CCNP)
Project Management Professional (PMP) )ID #
1772374